Store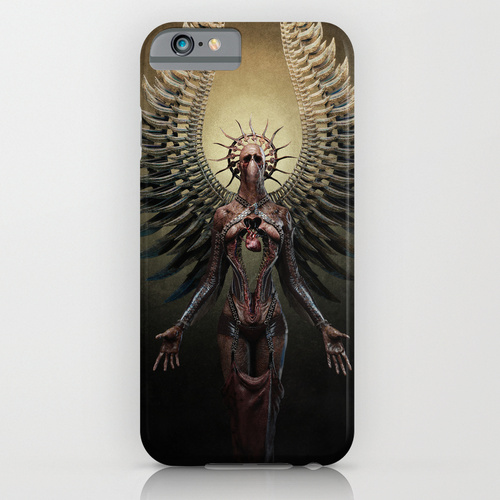 VIEW Intro to ZBrush 4r7 from The Gnomon Workshop
For over a decade, ZBrush has been the industry standard tool for digital sculpting. It is used for visual effects in blockbuster films, video game assets, toy production, fine art, and collectable sculpting as well as concept design. Introduction to ZBrush 4r7 with Madeleine Scott-Spencer provides the most comprehensive set of instructional videos ever created for ZBrush users, covering everything from the absolute basics, to more advanced sculpting and detailing topics. Over the course of 12 hours of instructional video, Madeleine provides a detailed explanation of each tool and process from a practical approach with an emphasis on technique. She also demonstrates sculpting, texturing, and detailing workflows. The lessons start with a brief overview of the UI for the novice, along with a few "Quickstart" lessons on sculpting. Madeleine then moves into the individual feature sets, including all of the new features and plugins for ZBrush 4r7, while showing how many of the features and tools work together. Lessons on working with ZBrush in conjunction with other 3D applications, in this case Keyshot, is also covered. For a more comprehensive breakdown of the myriad topics of this title, be sure to reference the chapter list and corresponding titles.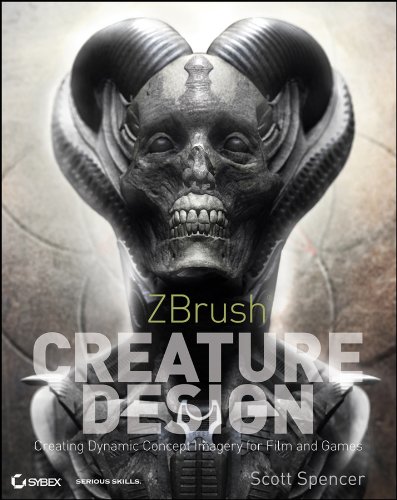 Buy ZBrush Creture Design on Amazon
Zero in on the most cutting-edge trend in creature design for film and games: ZBrush! ZBrush allows you to develop a creature for film and games in realistic, 3D format. With this book, you will learn how to create a unique creature from start to finish and search for and repair any foreseeable problems. Clear instructions guide you through using Photoshop in combination with ZBrush to finely render a creature so you can see how it will appear on screen.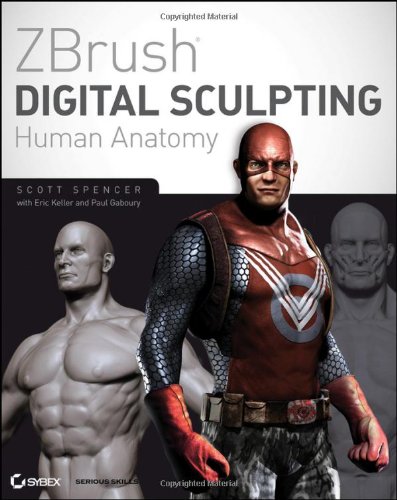 Buy ZBrush Digital Sculpting Human Anatomy on Amazon

Taking into account that many of today's digital artists lack foundational artistic instruction, this book teaches anatomy in a coherent and succinct style. A clear writing style explains how to sculpt an accurate heroci male human figure, starting with the skeleton and working out to muscle, fat, and skin. Insightful explanations enable you to quickly and easily create and design characters that can be used in film, game, or print, and allows you to gain a strong understanding of the foundational artistic concepts. Note: CD-ROM/DVD and other supplementary materials are not included as part of eBook file.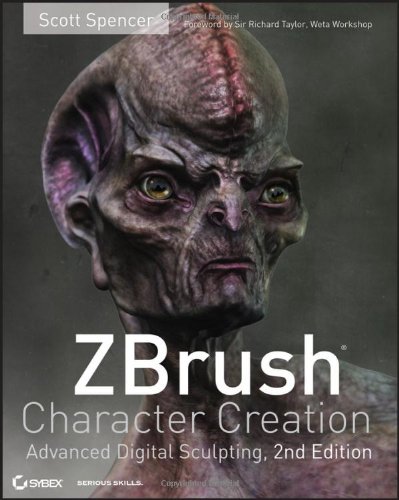 Buy ZBrush Character Creation on Amazon
A stunning, content-rich update to this top-selling ZBrush guide! This second edition of ZBrush Character Creation has been fully updated for ZBrush 4, the newest version of this fascinating and popular 3D sculpting software. ZBrush enables users to create detailed organic models using a brush-based toolset and tablet. The startling results look as though they've been painted with real brushes and oils, and ZBrush is increasingly popular for use in film, game, and broadcast pipelines.