Hello Everyone! 
Welcome to this instalment of Maddiemonster's Library: My favourite art instruction manuals. Every term at Gnomon, I find that  I recommend a variety  of books for my students on everything from anatomy and sculpting to design and shape language. There are so many wonderful texts which I have encountered over the years, I want to share them all with you. Because of this passion for reading and research, I decided to start a monthly blog  in which I recommend a title or author and give some background on why I find that particular book so valuable.I hope you enjoy it and perhaps find a few gems you have yet to discover. Clicking on the book cover or the link at the end of the article will take you to the Amazon purchase page.  Welcome to Maddiemonster's Library! 
Today we will talk about what I believe is the best modern anatomy book for Artists, Goldfinger's Human Anatomy for Artists. I will wax lyrical on the many many merits of this text below but suffice to say it  is worth every penny and will be your companion for many years. It is available from amazon.com here.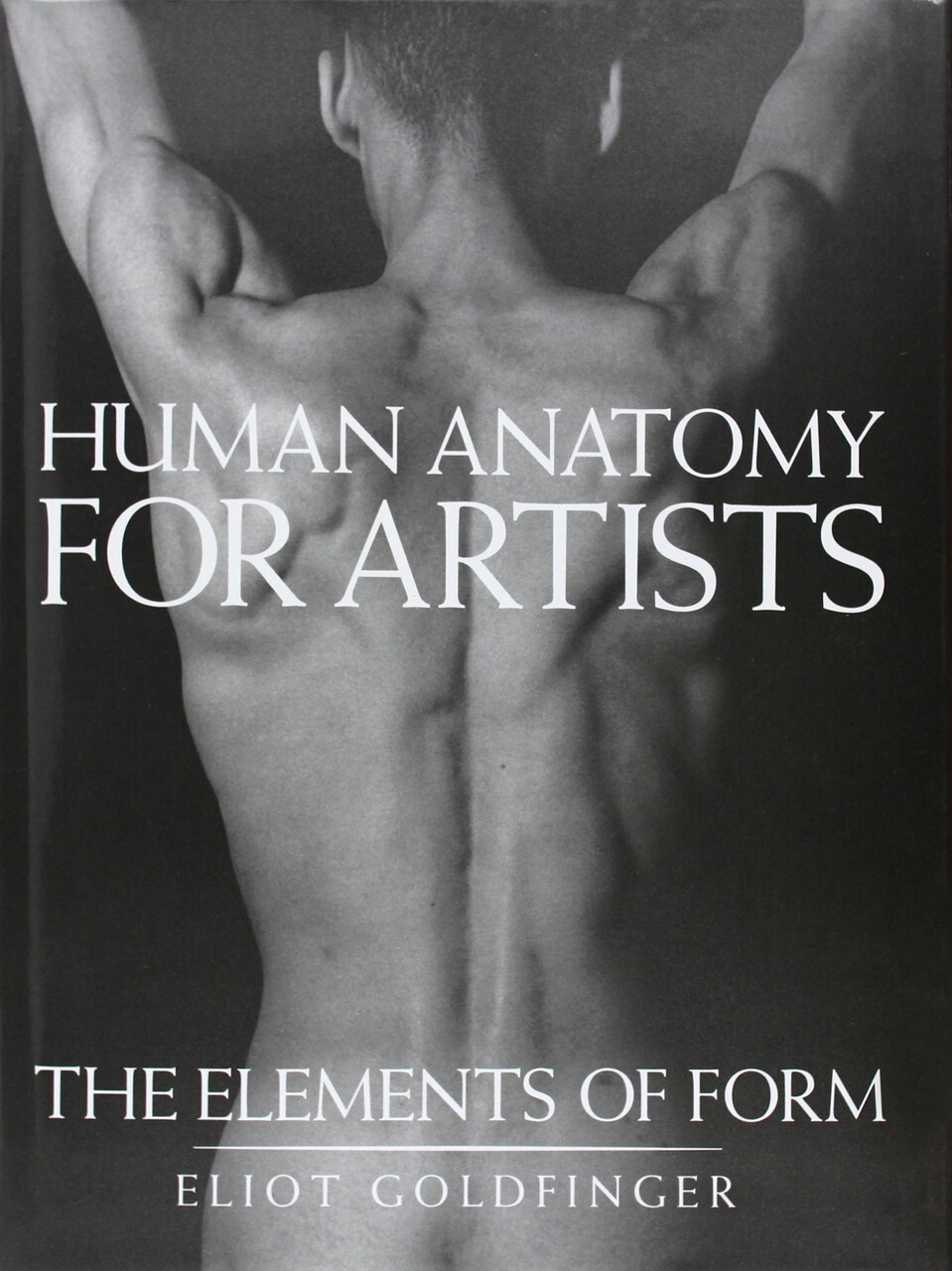 Eliot Goldfinger is an artist best known for his work with anatomy. He is the author of two wildly successful anatomy texts; Human Anatomy for Artists: The Elements of Form and Animal Anatomy for the Artist. He helped develop the anatomy program at the New York Academy of Art and several of his busts of the mayors of New York City are held in the Museum of the City of New York. I first encountered Goldfinger's anatomy book while a student at The Savannah College of Art and Design where it was a required text in the course of a professor who would become my mentor and friend, Paul Hudson. Paul taught several anatomy courses in which the subject was appeoached with drawing as well as sculpture. Goldfinger's guide appealed to his training as a designer (he was an Arts Center alum) and his appoach to teaching which was to break down complex forms into easy to conceptualise forms and then commit those to muscle memory by repetition of reproduction. Paul also encouraged us to learn the name for every form, not beauce this helps sculpt it more accurately, but rather because when you have a name for a thing it is much easier to learn about it and file that information away in your brain for later recall. While I tell my students today to not become embroiled in too much worry about learning every name for every muscle, I do believe there is a value in this notion of naming a thing accurately to master its details.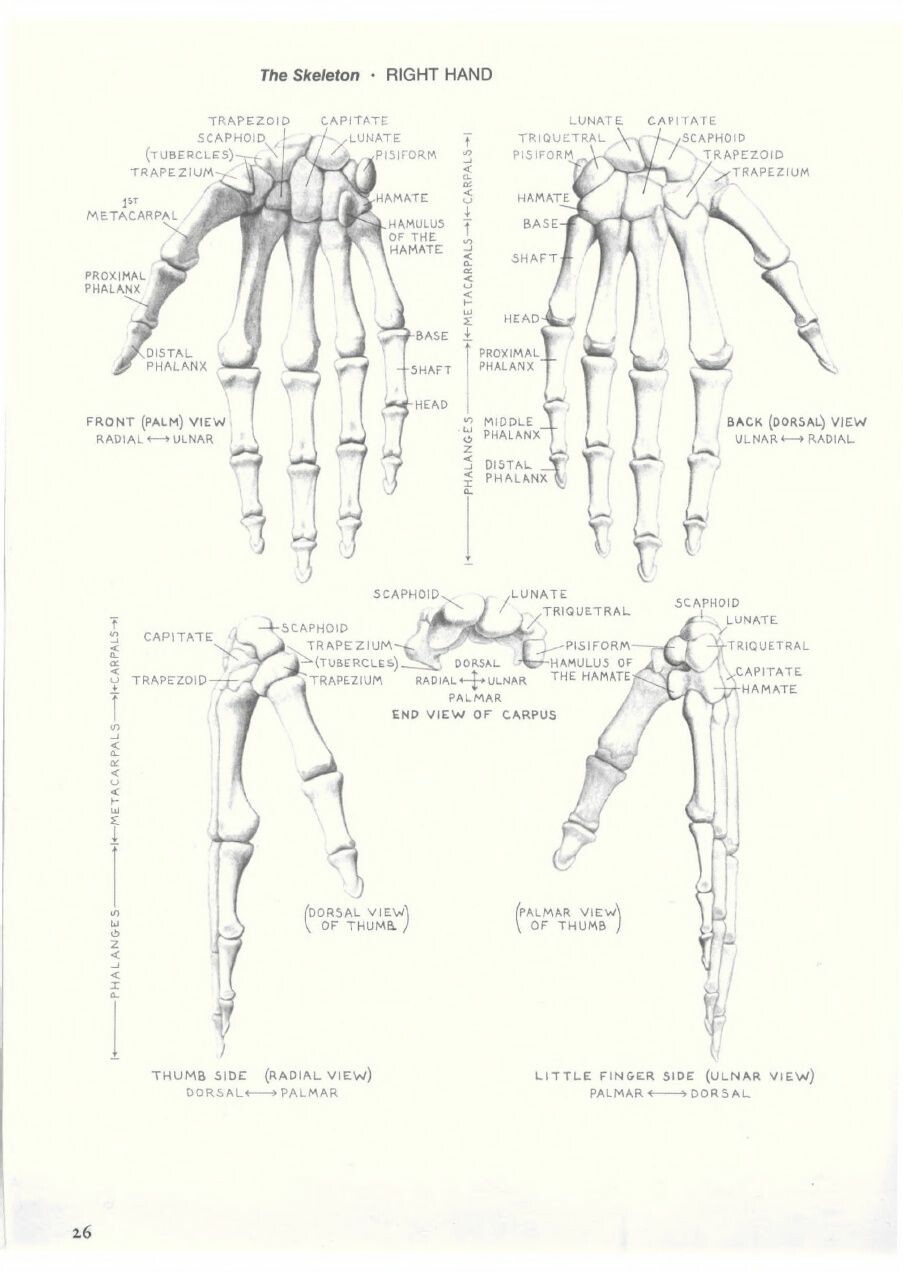 What sets Goldfinger's book apart is  his clear attention to the details of form but also his sensitivity to the needs of the artist to understand theshapes and the interconnectivity of the muscle groups. This leads the author to include Axial images, birds eye views, of the muscles in cutaway. This is profoundly helpful in understanding just how thin some muscles actually are and how they interrelate to the deep layer tissues beneath. Often we over emphasise shapes we are trying to understand and I found that Goldfinger's approach helped me dial back and see that many muscles such as the Trapezius are far more influence by deeper layer muscles beneath than thy are by their own inherent volume.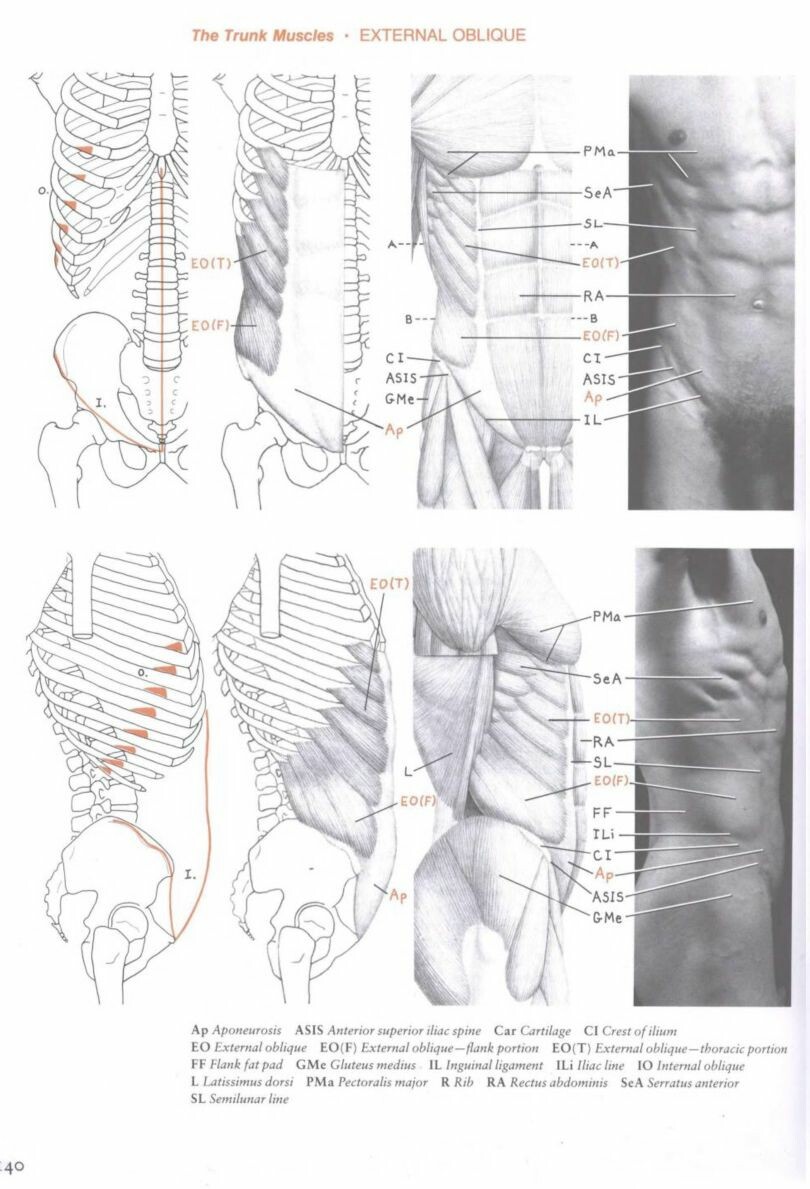 In the image above it is clear how the text takes a notoriously evasive form such as the serrates and renders it in a clear and concise manner. We used this book as a guide while sculpting our own ecorche figure in class, learning the name, shape, origin and insertion of each muscle as we laid it on the skeleton. This brings me to another point about Goldfinger which is important, he clearly illustrates where the origin and insertion of each muscle lies. I have found as I progressed as an artist this information was extremely important and I try to tell my students to learn that detail first. The reason being that if you sculpt a muscle and indicate its form flowing in the correct direction from origin to insertion. you are 80% there. It will look correct even without further embellishment. We are able to register the placement and flow of muscle forms as they intertwine and interlock over the skeleton much more accurately than the untrained eye sees every nuance of form. These large sweeps from point to point help us establish some anatomical accuracy while also keeping our strokes loose and gestural, bringing life to the figure. 
The sample pages here show some of the wonderful illustrations which are used to elucidate on the high contrast photography in the book and communicate complex topics in a clear and concise manner. 
The book is worth every penny and will be your companion for many years. It is available from amazon.com here.
Maddiemonster <3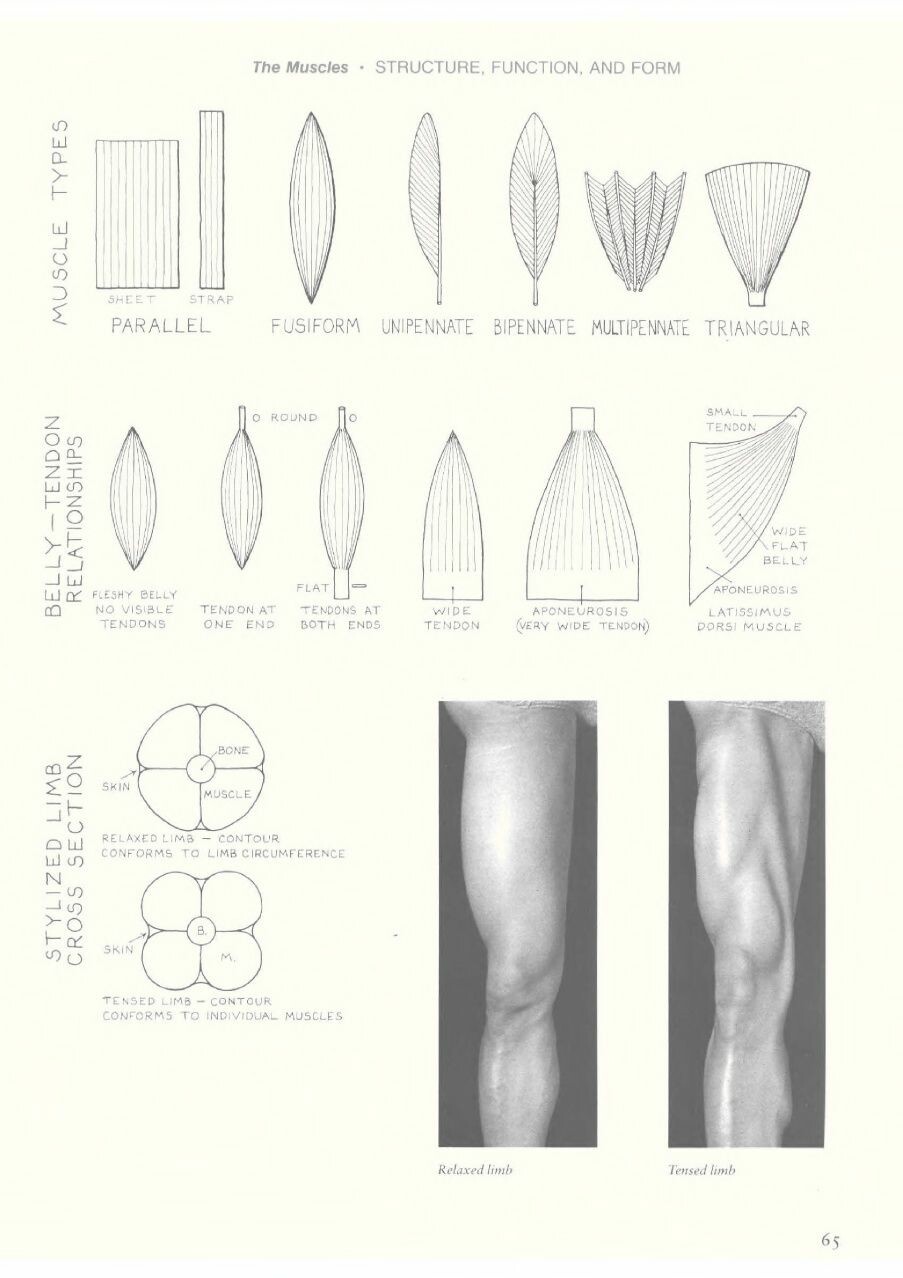 The book is worth every penny and will be your companion for many years. It is available from amazon.com here.
Maddiemonster <3