Hello Everyone! 
Every term at Gnomon, I find that  I recommend a variety  of books for my students on everything from anatomy and sculpting to design and shape language. There are so many wonderful texts which I have encountered over the years, I want to share them all with you. Because of this passion for reading and research, I decided to start a monthly blog  in which I recommend a title or author and give some background on why I find that particular book so valuable.I hope you enjoy it and perhaps find a few gems you have yet to discover. Clicking on the book cover or the link at the end of the article will take you to the Amazon purchase page.  Welcome to Maddiemonster's Library! 
We start with a classic anatomy text which has been my constant companion for well over 25 years. I have managed to go through multiple copies of this book leaving each one with split spines, dogeared pages, and clay covered bindings. Today we will look at The Atlas of Human Anatomy for the Artist by Stephen Rogers Peck.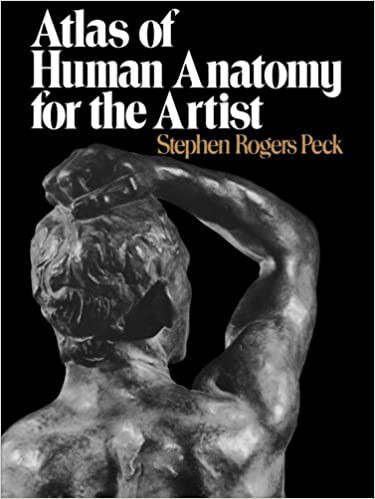 Stephen Rogers Peck was a lecturer in artistic anatomy at Parsons School of Design and Pratt Institute, and a portrait painter and medical illustrator. This medical illustration background imbues his drawings with a high degree of physiological detail but what makes the book so valuable is his ability to disconnect the study of anatomy for medicine and engage with the needs of the artist who studies anatomy for form and accuracy. 
One of the greatest aspects of this book is the inclusion of his sketchbook pages In which Peck illustrates complex shapes with simplified visual allegory, basic mnemonic devices to help the reader visualise complex forms in an easy to understand and reproduce manner. For example , Peck discusses the tendons of the thumb and the unique surface forms they create as something he calls "the anatomical snuffbox." While discussing the appendicular skeleton, Peck describes the epicondyles of the humerus as a chess piece and the patella as being shaped like superman's emblem. Perhaps his most memorable analogy is the fact the knee, when rendered with flesh, muscle, and fat, takes on the appearance of having a beard of fat!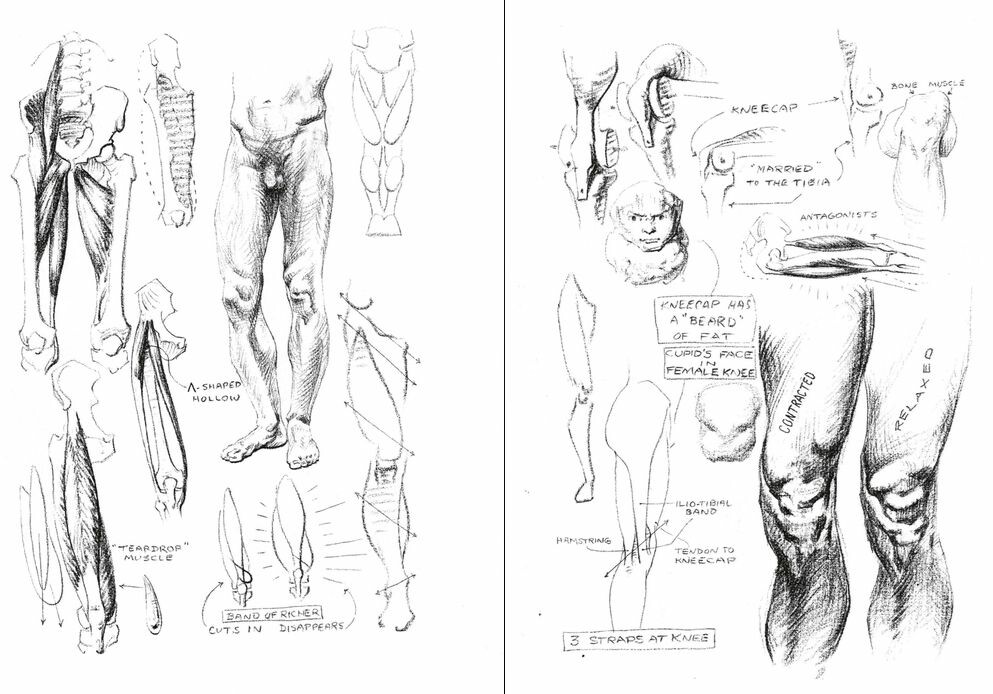 I always say the key to learning is to reduce option paralysis, reduce complexity so you are focused on digestible chunks at a time. This applies to anatomy, sculpting, painting or just about any other discipline you may undertake. Understanding the larger shapes and how they interlock will serve you much more than knowing the name of every bone and muscle. I say this as someone who spent many many years in detailed study of anatomy from books to cadaver lab. Looking back the most valuable lessons were those that simplified and elucidated the complexity with strong visual guideposts. Peck's book is stellar for helping to make that kind of study accessible to anyone who wants to explore human anatomy. 
The book is remarkably inexpensive and available from amazon.com here.
Maddiemonster <3