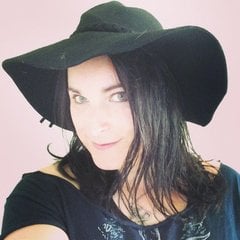 Madeleine Spencer
Freelance monster maker <3
London, United Kingdom
Summary
Resume available on request.
Creature and character designer as well as ZBrush educator. I have over 15 years experience as an artist in the film industry. My background is makeup effects and traditional media painting and sculpting. I made the jump to ZBrush in 2004 and now I create characters in ZBrush, Photoshop, and 3D printing (as well as a variety of other software)
I teach all over the world, from South America to Australia, to London to France. Contact me if you are interested in arranging classes.
Email me at:
maddie@maddiemonster.com
Skills
3D Printing
Creature Design
ZBrush
Mari
Keyshot
Texture Painting
Nuke
Concept
Software proficiency